Cyber Monday Sneak Peek!
Final sale price will be revealed on Monday!
One day only for Cyber Monday, Get 30% off the NDF2 - 3 pack! The 3 pack includes the 10 lb bags, one of each flavor - chicken, pork, and beef.

In case you haven't heard, our bestseller is now available in two new liver flavors. The Natural Diet Foundation 2 offers a convenient way to feed your pup a fresh, healthy, balanced diet. The Original NDF2 includes chicken liver, our newest formulations include pork and beef liver! *Cannot be combined with any other discounts or promotions. The 3-pack deal is separate from the preorder promotion.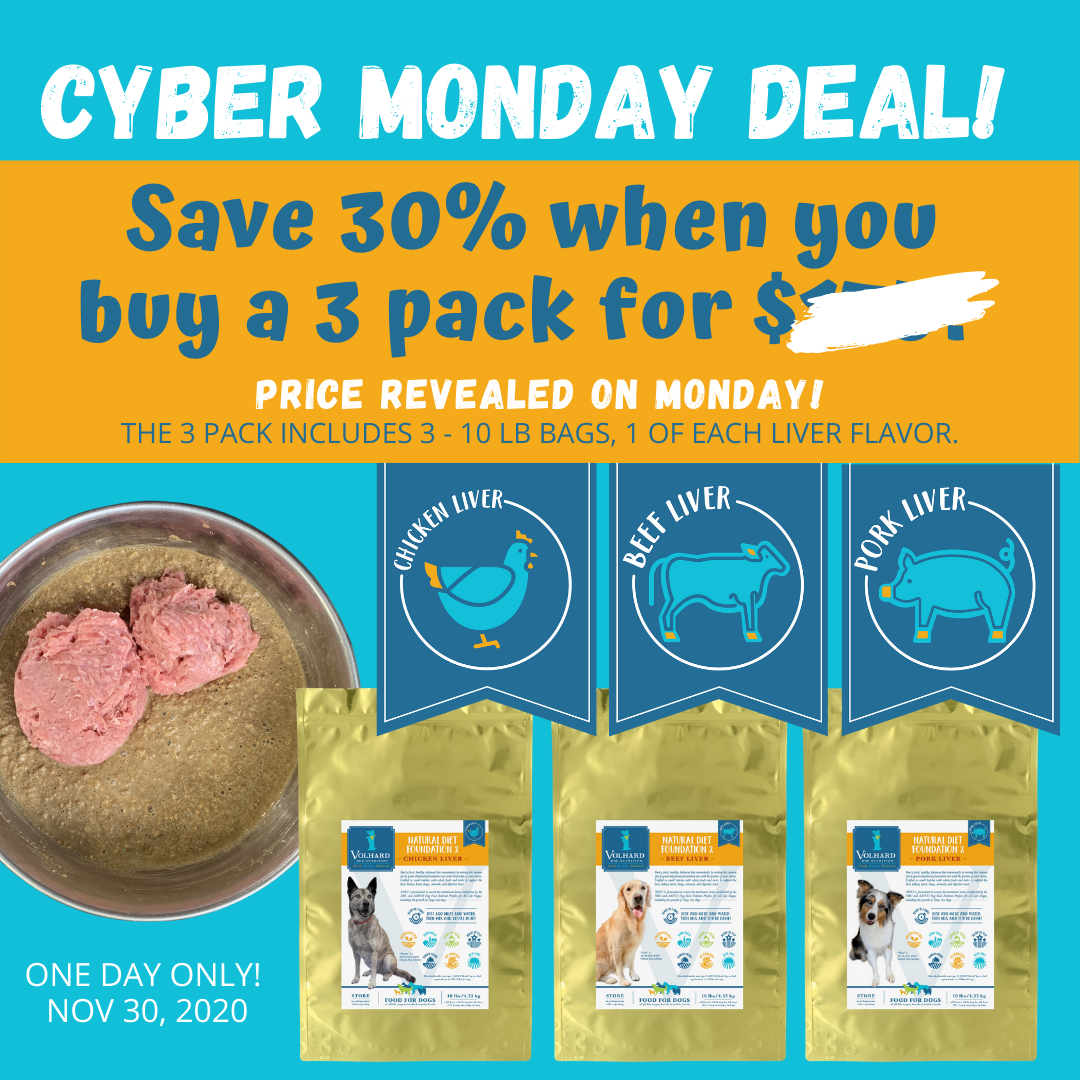 For Black Friday, we're offering a 10% discount when you preorder one or both of the new flavors. After the 30th, the price will be back to retail, so don't pass up your chance to stock up and save!

We all love to celebrate Thanksgiving, and by celebrate, we mean EAT... These three pups got in on the action by taste-testing some different Thanksgiving related foods (all appropriate for dogs)!
Major the finicky German Shepherd (left), Xena the food stealing Belgian Malinois (center), and General the overly zealous eater (right) give us some comic relief during their foodie adventure.