Addressing Volhard Dog Nutrition Safety Measures in Light of Concerns with Recent Vitamin D Overdose Issues in the Pet Industry
In response to concerns regarding the recent rise of Vitamin D overdosing in the pet industry, Volhard Dog Nutrition would like to step out and proactively put our current customers and potential new customers at ease by sharing our best practices transparently. Volhard has always had safeguards in place that have been instituted to keep our dogs and cats safe. Volhard Dog Nutrition has no involvement with the brands of vitamin mixes on the market that have been recalled for excessive levels of vitamin D. Recent articles have been trying to pinpoint the source of the vitamin D overdose and have cited potential mistakes that may have been made in a production facility or in the pre-made mix before it gets to the production facility.
Volhard Dog Nutrition would like to communicate to all customers, that Volhard and our manufacturing facilities take the utmost safeguards in preparing vitamin and mineral mixes for our customers. Volhard Dog Nutrition manufactures vitamin and mineral mixes in-house, we do not purchase vitamin premixes from outside suppliers.
Our small batch runs help to prevent issues that could get swept under and missed on large scale production runs. Our production facility stores its vitamins in a controlled environment and do not use automatic feeding systems for its vitamins and minerals to directly feed into a batch. Each vitamin is measured and the amount confirmed against pre-approved formulas before it is added to a batch.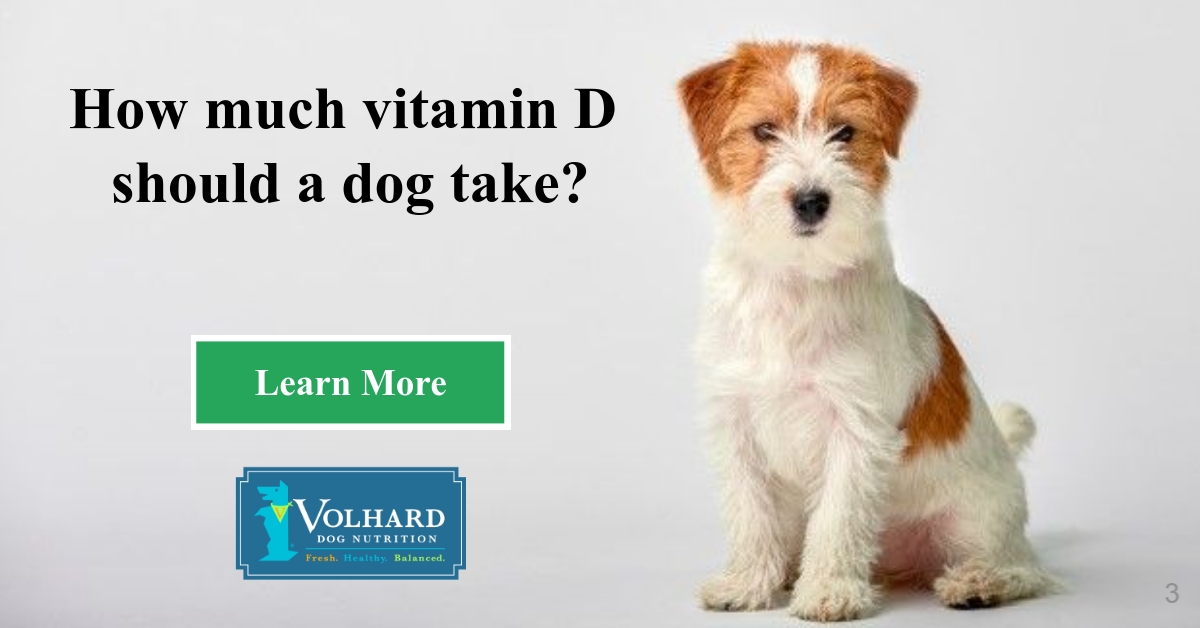 About the Facility:
The Volhard processing facility is an SQF certified manufacturer and audited annually by a third party. Recognized by the Global Food Safety Initiative (GFSI), the SQF family of food safety and quality codes are designed to meet industry, customer, and regulatory requirements for all sectors of the food supply chain – from the farm all the way to the retail stores. The requirements in an SQF program require the review of all processing standard operating procedures, processes, policies, training, equipment, and building to ensure conformance with FSMA and SQF standards. This means that all of the steps and processes the processing facility performs to measure, stage, and mix vitamins and minerals in our batches is reviewed by a 3rd party to ensure the commitment to safety and quality and to reduce risk and error as much as possible. SQF certification also requires our suppliers to align with our safety and quality control programs. Our suppliers must be approved by our SQF program for us to use their respective materials in manufacturing and this approval program is part of our annual SQF audit and is reviewed by a 3rd party.
Additionally, our processing facility uses SQF consultants who regularly walk through our facilities and audit our processes and performance throughout the year, these are separate and additional audits from our annual SQF certification audit. The consultant works with our team to identify risks and hazards and to create plans to continuously improve our programs and practices.
Commitment to Safety:
Volhard Dog Nutrition is committed to the safety of our pets and to making products that have been audited and reviewed by third parties to ensure that they are made safely and to the best quality standards. This is all the time, not just when things make the news. We want you and your pet to enjoy our products without worry.