AM Porridge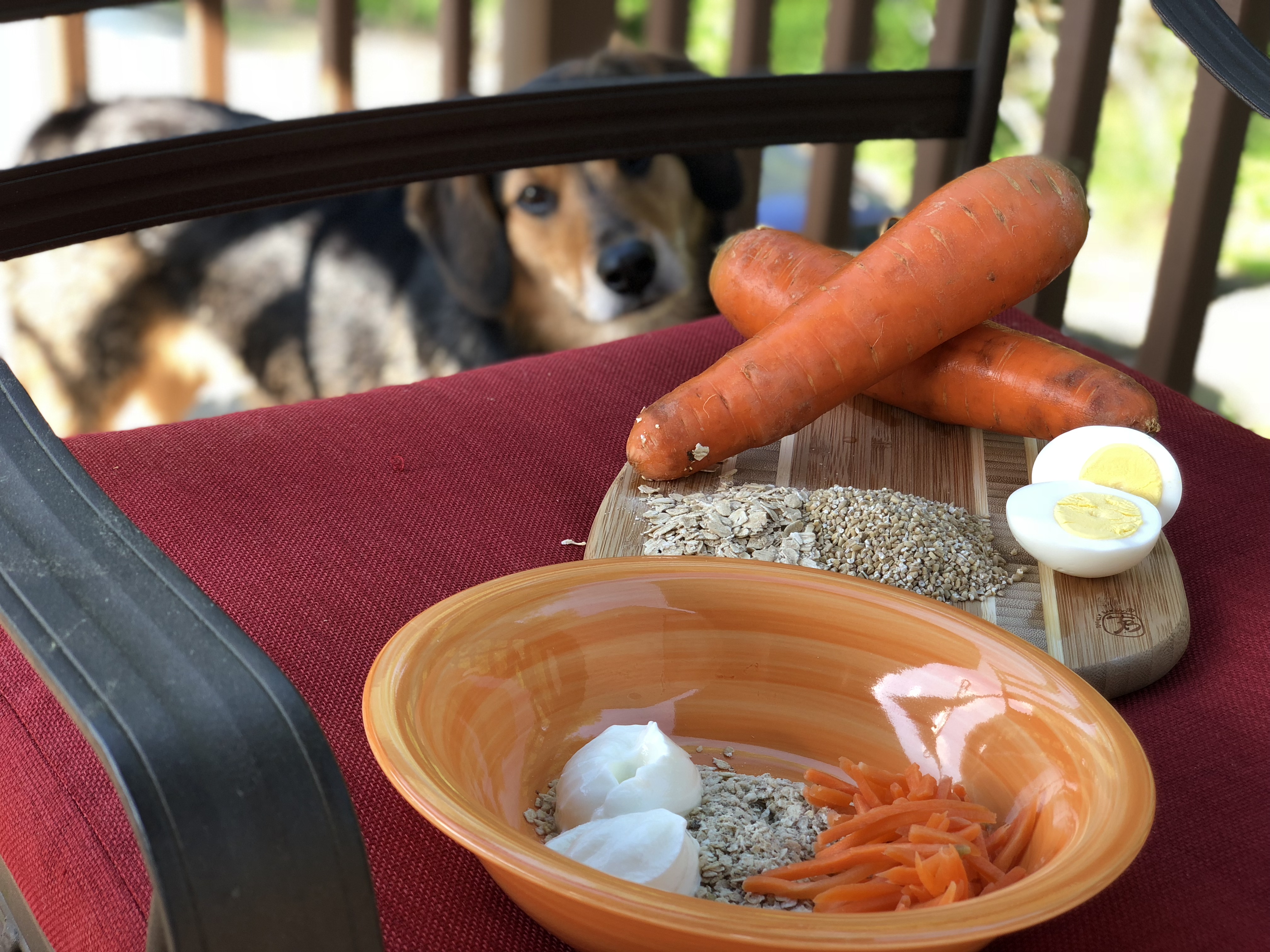 NDF was the first dehydrated dog food on the market and is based on Wendy Volhard's Natural Diet recipe developed in 1972 and clinically tested for over 30 years.
NDF AM & PM give you the flexibility to meet any special dietary needs your dog may have. The uniqueness of this recipe separates certain digestible nutrients so that a dog having issues digesting different ingredients at the same time are completely eliminated.
During the processing of NDF only moisture is extracted, so that the integrity of the vitamins, minerals and amino acids is maintained, which revitalize when hydrated with water. Herbs have been added to support the liver, kidneys, heart, stomach and the digestive tract of the dog.
All you add is whole milk yogurt and vegetables to the AM meal and your dog's favorite meat to the PM meal. This recipe allows you to follow five element theory by allowing you to change the vegetables throughout the seasons!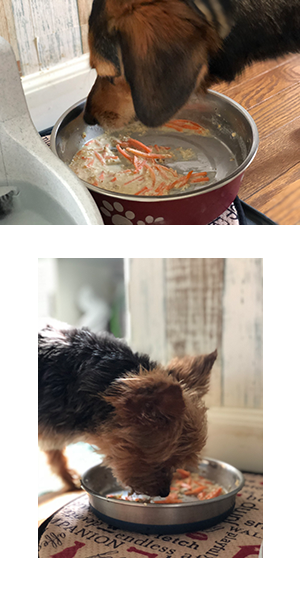 AM Porridge is one half of the AM/PM series.
When you feed AM/PM expect the following:
Better digestion
Higher energy clean, healthy teeth
Healthier skin, coat and nails
No more bad breath
Improved weight and distribution of that weight
Less shedding
Less waste
No more bloat, gas or diarrhea
No more itching from food allergies
No more pancreatitis or digestive issues such as IBS
No Worms
NDF AM & PM contain only natural preservatives and should be stored in the refrigerator after opening.